Join Us and Do What You Enjoy!
ThreePBX is always looking for new people to add to its diverse team and help it realise its objective of transforming the world.
We Value your Skills and Knowledge
Our programs aim to provide you with a safe space to experiment with new skills and knowledge in various technology business domains while also providing you with meaningful, practical experience.
Explore New Ways of Working Together
ThreePBX is poised to alter the way the world interacts fundamentally. We seek to assist teams of all sizes and reinvent the way they communicate with one another. Our goal is to assist businesses in accelerating their digital transformation, and you can now become a part of our Mission. Let us collaborate to change communication once and forever all.
ThreePBX is dedicated to creating a workplace culture and community that values equality, inclusiveness, and respect. Diverse identities, backgrounds, and viewpoints inspire and encourage creativity and innovation. We can connect, communicate, and create a better future if we all work together.
It is essential to work in a good environment. We have much fun together, whether ping-pong or football, happy hour or lectures.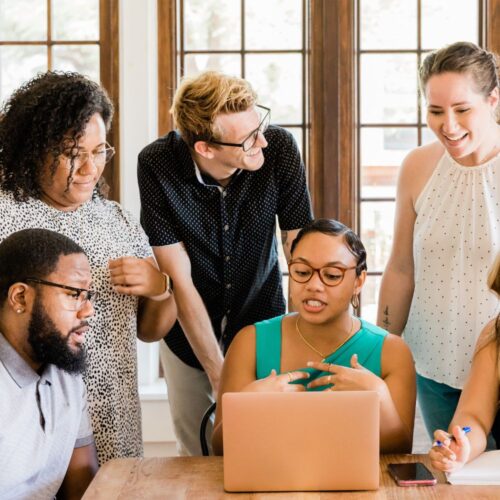 Create an account and apply for a position on our team