Robust Communication Service for Government and Municipalities
Upgrade to a cloud communications platform to stay in touch and communicate more efficiently.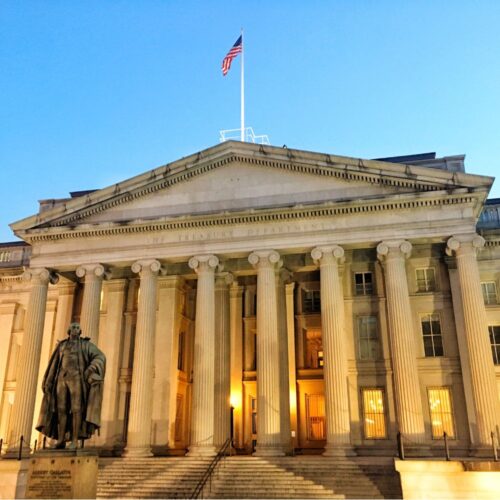 Tools For Your Modern Communication Needs​
Integration With Cloud-Based Applications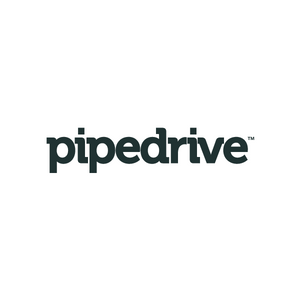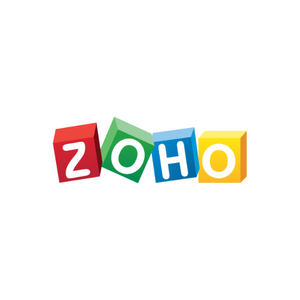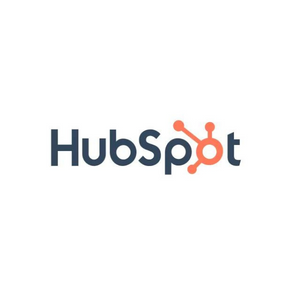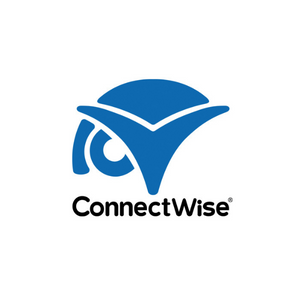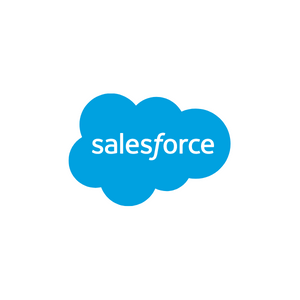 How can ThreePBX VoIP Service Benefit State Governments?
Cloud-based VoIP Phone System to
Streamline Public Contact
Transformation of your communication systems to unified VoIP can integrate your voice, video, and data needs into a single communications infrastructure that streamlines public contact.
Unified Communication Solutions for Municipalities
Local government buildings require accessible communication and safety solutions to improve internal communication between staff and citizens.
Our VoIP solution meets the technological needs of a wide range of governmental buildings, from small, single-location libraries to large, sprawling multi-city governments.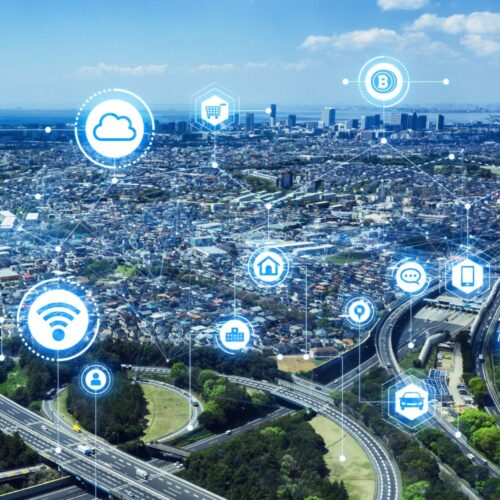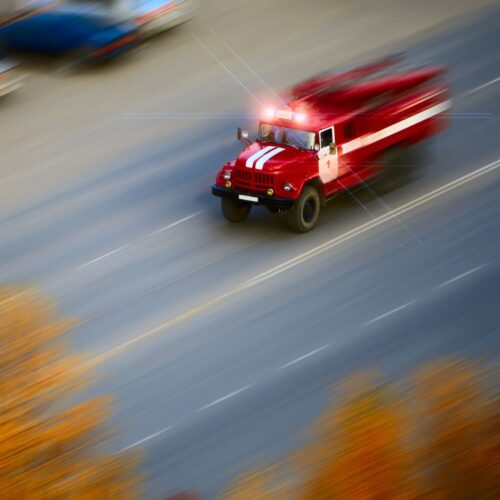 Improved Municipal Safety Measures
Instantly notifies everyone inside the building of a lockdown, an active threat, or any other emergency With a Lockdown and Emergency Notification System(LENS)
Enhanced 9-1-1 services connects your premises to the nearest emergency service with the push of a button.
Pick Up Your Calls Anytime, Anywhere
Make and receive calls from your company's landline at work and home.
Make calls from any location with an internet connection.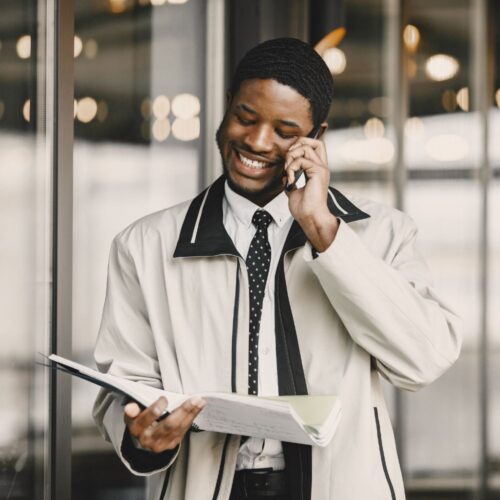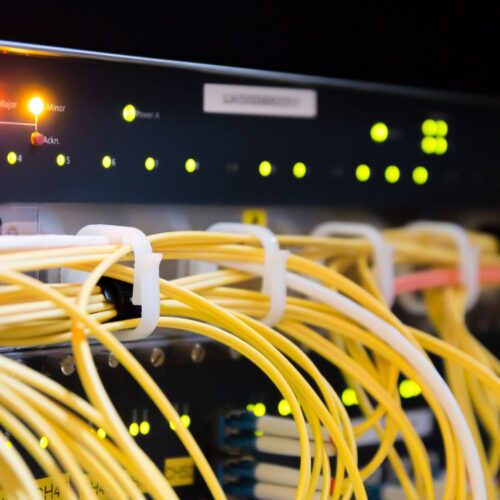 Take advantage of every call with unlimited incoming lines and the absence of engaged tones.
Designed to support huge number of simultaneous voice connections.
Save money online fees and costly repairs by dialing less frequently to reinvest the saved money and time elsewhere to grow your business.
Along with massive cost reduction, maintenance, support, and upgrade expenses are also eliminated.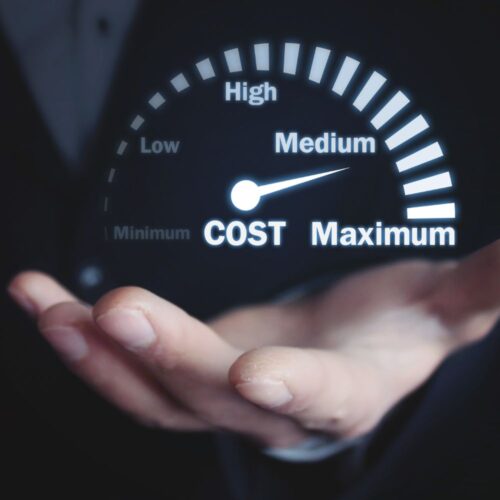 Unite All the Features in One Place
Get VoIP phone service with unique features to boost your productivity.
Utilize SMS feature for a person to person text messaging in group chats.
Handle outbound faxing using your existing fax hardware, by our portal, or by fax to email.
Initiate video call from you phone, laptop or PC with a single click.
Access user admin portal to monitor, change call settings, adjust hold music and more.
Here are four Easy steps to Set up VoIP with ThreePBX
Powerful VoIP Technology for Increased
& Convenient Communication
Link your communications in every location with both cloud-based and hosted options.
User-friendly interface and comprehensive VoIP phone system to operate the cloud-based phone system.
Upgrade Your Call Quality
Access to a superior audio spectrum while minimizing downtime.
Access to our in-house team of professionals around the clock along with a specialized account manager.
Reduced Phone System Costs
Along with around 50% cost reduction, maintenance, support, and upgrade expenses are also eliminated.
Dedicated supervisors can monitor & access live call , call grading, call recordings, and detailed performance indicators.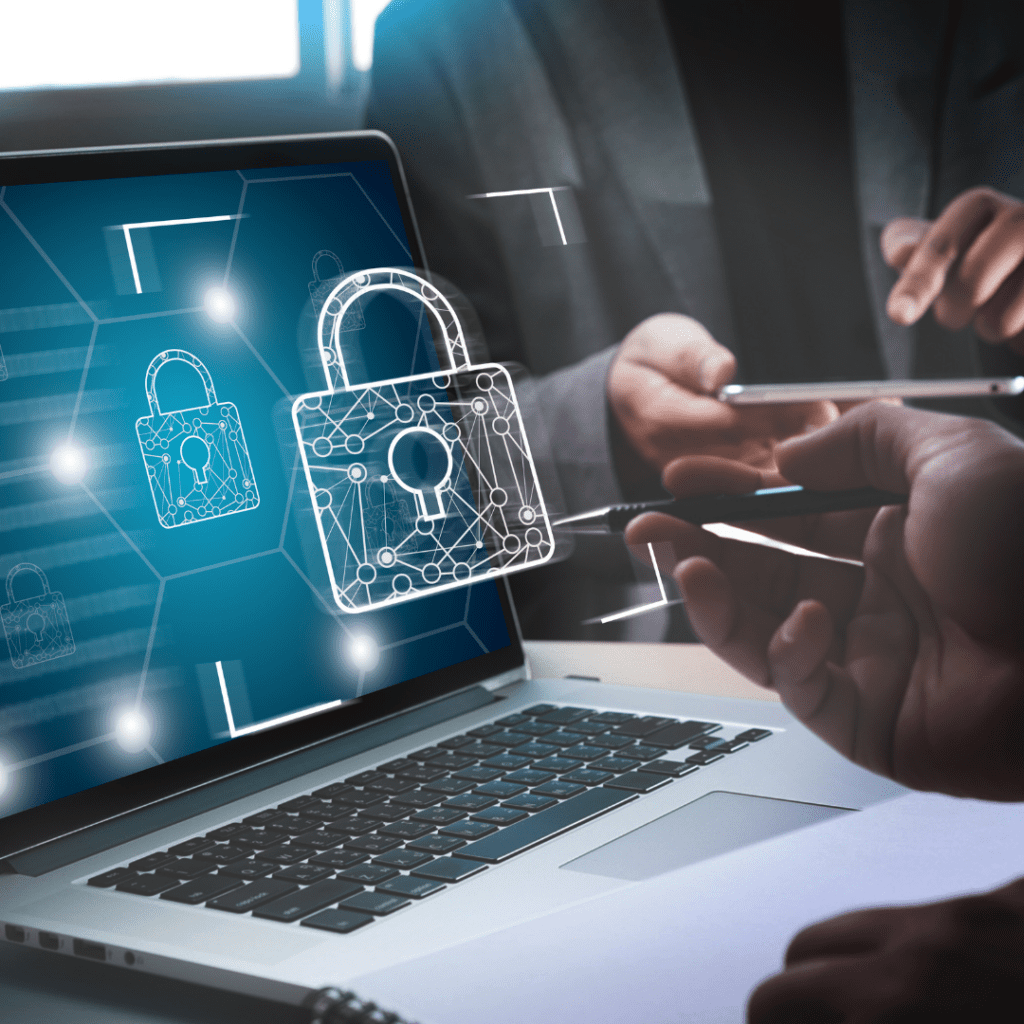 Highly Secure VoIP System
Adhere with GDPR, CCPA, and other industry standards to safeguard customer information and communications.
Three Accessibility Options for Government Offices
VoIP Phones + ThreePBX VoIP Service
With ThreePBX, Your Have Options
Pick whichever options works best for you!
1. Save money when you bring your own device.
2. Compatible with most VoIP phones.
3. One-time provisioning fee per device. 
1. One-time purchase.
2. Lower total cost of ownership over a 3-year period
1. Low monthly fee
2. No up-front costs.
3. We'll fix it for free if there are ever any issues.
1. This requires a 24-36 month contract to get free quality devices
Monthly plan with no commitment
alpha
Business phone or toll-free numbers
Unlimited calls within the US/PR/Canada
Voicemail-to-text
Team messaging
24/7 Technical Support
1500 Toll Free Minutes
SMS/MMS Business Texting











beta
Business phone numbers in over 100 countries
Unlimited audio conference calls
Video meetings
Quality-of-service reports
24/7 Technical Support
3000 Toll Free Minutes
SMS/MMS Business Texting











delta
Single Sign-on
Multi-site admin and management
Up to 8-digit extensions with site codes
Hot desking
Advanced call handling including whisper, barge, and more
Video meetings
Real-time analytics
Popular CRM integrations with Salesforce, Zendesk, and more
24/7 Technical Support
12,500 Toll Free Minutes
SMS/MMS Business Texting
Compare all ThreePBX VoIP Plan
FEATURES
ALPHA
7 day Free Trial
BETA
Get Demo
DELTA
Get Demo
VOICE CALLING
Unlimited calling within the US, PR, CA
✓
✓
✓
Unlimited Audio Conference Calls
x
50 Participant
Unlimited
Free local or toll-free number
✓
✓
✓
Toll-free minutes
1500
3000
12500
High-definition (HD) voice
✓
✓
✓
Auto attendant
✓
✓
✓
Multi-level auto attendant
✓
✓
✓
MOBILITY
App for Mac
✓
✓
✓
App for Windows
✓
✓
✓
App for iOS
✓
✓
✓
App for Android
✓
✓
✓
ThreePBX Virtual Extension
✓
✓
✓
MEETINGS
HD video calling
✓
✓
✓
Unlimited video calling (peer-to-peer)
✓
✓
✓
Unlimited video conferencing
✓
✓
✓
Video conference recording
✓
✓
✓
APP COLABORATION
Team messaging  peer to peer video
✓
✓
✓
Private group messaging
✓
✓
✓
Screen sharing
✓
✓
✓
Mobile SMS/MMS
✓
✓
✓
VOICE ANALYTICS AND REPORTS
Call history
✓
✓
✓
Call log reports
✓
✓
✓
Voice Analytics
✓
✓
✓
VOICE ADMINISTRATION
Admin portal
✓
✓
✓
User portal
✓
✓
✓
Dashboard
✓
✓
✓
INTEGRATIONS
Salesforce*
✓
✓
✓
Redtail*
✓
✓
✓
Netsuite*
✓
✓
✓
Microsoft Dynamics*
✓
✓
✓
Insightly*
✓
✓
✓
Infusion Soft*
✓
✓
✓
Hubspot*
✓
✓
✓
Google Contacts*
✓
✓
✓
Gmail*
✓
✓
✓
Freshsales*
✓
✓
✓
Freshdesk*
✓
✓
✓
Copper*
✓
✓
✓
Drift*
✓
✓
✓
Facebook*
✓
✓
✓
Bullhorn*
✓
✓
✓
INTEGRATIONS
AutoTask*
✓
✓
✓
Blitz Lead Manager*
✓
✓
✓
Active Campaign*
✓
✓
✓
AMS 360*
✓
✓
✓
Agency Bloc*
✓
✓
✓
Stripe*
✓
✓
✓
Sugar CRM*
✓
✓
✓
Microsoft Teams*
✓
✓
✓
Documo*
✓
✓
✓
ConnectWise*
✓
✓
✓
Quickbooks Online*
✓
✓
✓
PHONES
Bring your own device (BYOD)
✓
✓
✓
Soft Phone
✓
✓
✓
Desk Phone
✓
✓
✓
Conference Phone
✓
✓
✓
Analog Phones
✓
✓
✓
SUPPORT
Email support 24/7
✓
✓
✓
Chat support. 24/7
✓
✓
✓
Phone support 24/7
✓
✓
✓
Knowledge Center 24/7
✓
✓
✓
Real-time system status
✓
✓
✓
Professional Implementation
✓
✓
✓
Multi-site support
✓
✓
✓
SLA with 99.99% Uptime
✓
✓
✓
Account Manager
✓
✓
✓
ANALYTICS
Custom reports
✓
✓
✓
Custom dashboards
✓
✓
✓
Advanced roles and permissions
✓
✓
✓
Advanced reports
✓
✓
✓
VOICE PRODUCTIVITY
Address Book
✓
✓
✓
Bulk Number Porting
✓
✓
✓
Call Blocking
✓
✓
✓
Call Forwarding
✓
✓
✓
Call Handling Rules
✓
✓
✓
Call Hunting
✓
✓
✓
Call Logs
✓
✓
✓
Call Park with Ringback
✓
✓
✓
Call Screening
✓
✓
✓
Call Transfer
✓
✓
✓
Call Waiting
✓
✓
✓
Callback Auto System
✓
✓
✓
Caller ID
✓
✓
✓
Caller ID Prefix
✓
✓
✓
VOICE PRODUCTIVITY
Click to Call
✓
✓
✓
Dial by Name Directory
✓
✓
✓
Digital Faxing (outbound)
✓
✓
✓
Do Not Disturb (DND)
✓
✓
✓
E911 Dialing
✓
✓
✓
Extension Dialing
✓
✓
✓
Facetime Calling- Peer to Peer
✓
✓
✓
Find me/Follow Me
✓
✓
✓
Greetings
✓
✓
✓
Hold Music
✓
✓
✓
Hot Desking
✓
✓
✓
In-Call Features
✓
✓
✓
Line failover
✓
✓
✓
Management Portal
✓
✓
✓
Modes for business After Hours
✓
✓
✓
Quality of Service (QoS) reports
✓
✓
✓
Queues
✓
✓
✓
Ready Phones
✓
✓
✓
Ring Groups
✓
✓
✓
Google and o365 SSO
✓
✓
✓
QOS Monitoring
✓
✓
✓
Call Recording*
✓
✓
✓
Vanity Numbers*
✓
✓
✓
International Numbers*
✓
✓
✓
Voicemail to Email Transcription
✓
✓
✓
Note: (*) represent the addon
Frequently Asked Questions
Is it possible to use my existing phone & fax number with ThreePBX?
ThreePBX phone service is designed to meet your business needs, so yes, it is highly likely for you to keep your existing phone number. As long as the active voice/fax number is portable, which it usually is via federal guidelines that we can facilitate the transition. In fact, we can even confirm this for you as part of our discovery call.
Do I need to purchase new phones for VoIP?
We can use your existing VoIP phones if you are already on a Cloud Based VoIP system. We also have options to make calls using our application through computer or mobile options if that is a business preference for you.
Will my phones be down during the transition to VoIP?
No, you will not experience any delay as we work. Your phone lines will continue to run during the transition.
Do I need to upgrade my Internet connection for VoIP?
No upgrade is necessary as long as you have a broadband connection (not DSL). You can make/receive 10 calls simultaneously while only using 1MB bandwidth as our codec uses 100 KBps per phone call. Our technology is designed to make your life easier.
Will my phone service go down if the internet connection isn't working?
We like to ensure minimal disruption to business operations if and when an issue arises. No, you will not lose phone service if your internet connection goes down. The hosting site where your phone server is located will continue to function, however your phones will not ring due to the internet connection being down.
Are there long-term contracts with ThreePBX for VoIP?
No, you will not be bound to any long-term commitments with Three PBX. We are confident about the service and technology we provide our customers, which is why we are also confident that we will earn your trust over time.
Our standard contract works on a monthly payment basis. However, we also provide more tailored packages that accommodates your business needs and budgets. If you do require a long-term contract, this will come with an added benefit of reduced rates.
What if I want to use my cell phone for VoIP?
Yes, you can use your cell for VoIP without having to disclose your personal cell number. Our service is very easy to use on your mobile device with our ThreePBX mobile app, which provides your phone with a business line. You will also be able to keep your employee's phone numbers hidden from your customers.
Is setting up my phone system with VoIP complicated?
At ThreePBX, we look to create a complete business phone system experience for you and your employees. The transition from another provider can be complicated, yes, however we overlook the set-up of the system from start to finish as well as any changes your business requires.
Which CRM Softwares does your VoIP service integrate with?
We have VoIP integration with Salesforce, Zoho CRM, HubSpot and more.
I currently have an internet, phone and cable package. How can I switch to ThreePBX?
Switching over to VoIP is quite a common and simple process. In fact, having an internet facility enables us to provide you with more features that can optimise your business function. The first step is to sign up with ThreePBX, which will permit us to start the phone number porting process. On completion of this process, you will then be able to cancel the existing plan you have.